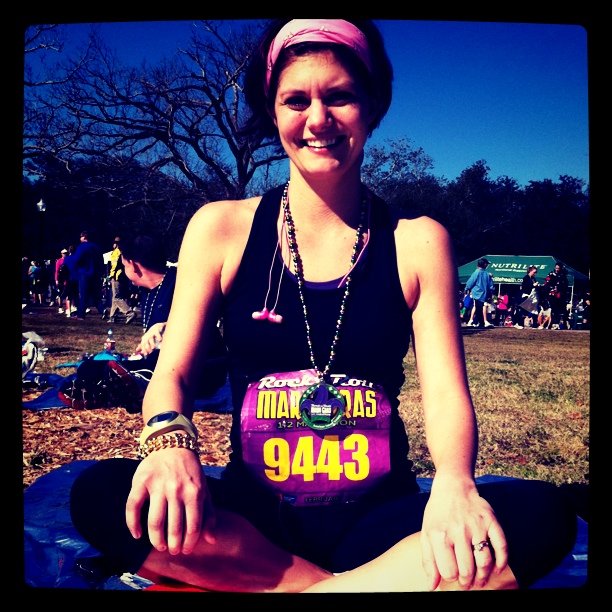 Here is a picture of me squinting into the camera and having a medal and loving you from yesterday, just after the New Orleans half-marathon. We tied our time from last year, which means we ran the race in a little over two and a quarter hours. I was filled with such euphoria from the race that I immediately went to the MGD 64 booth and claimed my two free beers, at which time I downed them from thirst and which -- combined with adrenaline and endorphins -- gave me quite the runner's high. And by runner's high I mean buzz.
Afterwards, Vince Chao and I rode the shuttle back, got our car, and went to Parkway, where I ate this.
And then I had some ibuprofen and a Strawberry Abita and took a four-hour nap.
We love New Orleans so much we decided to make it our valentine. PS, we are going to run the Crescent City Classic on April 23 also, so you should come to that with me and we'll dress up in cute outfits and go for Sazeracs afterwards. It's only 10K! You can do that with your eyes closed.
I realize that this has nothing to do with Valentine's Day. I just wanted to say hello, and we ran a fun race, and I love you.